Date: March 16th, 2022 12:00pm-1:30pm
Location: Zoom webinar.
Black Love, Black Power, and Black Families in Amerikkka, A Two Part Conversation
The violence enacted through American policies that criminalize and separate families has a legacy that began long before Donald Trump's administration laid that violence bare. The history of dehumanizing and dividing families goes back to before our nation's inception, starting with the genocide of Black and Indigenous peoples. Ripping children from their parents and severing the fabric of families causes trauma that impacts not just those families, but entire communities and future generations.
In part one of a two part conversation, Dara Baldwin and Eveline Shen will join moderator Zach Norris for a conversation about how the mythology of a self-sufficient independent white nuclear Christian family has served the interest of the US empire. They will discuss who has been most harmed by this construction and how we might conceive of families differently in order to actually support families.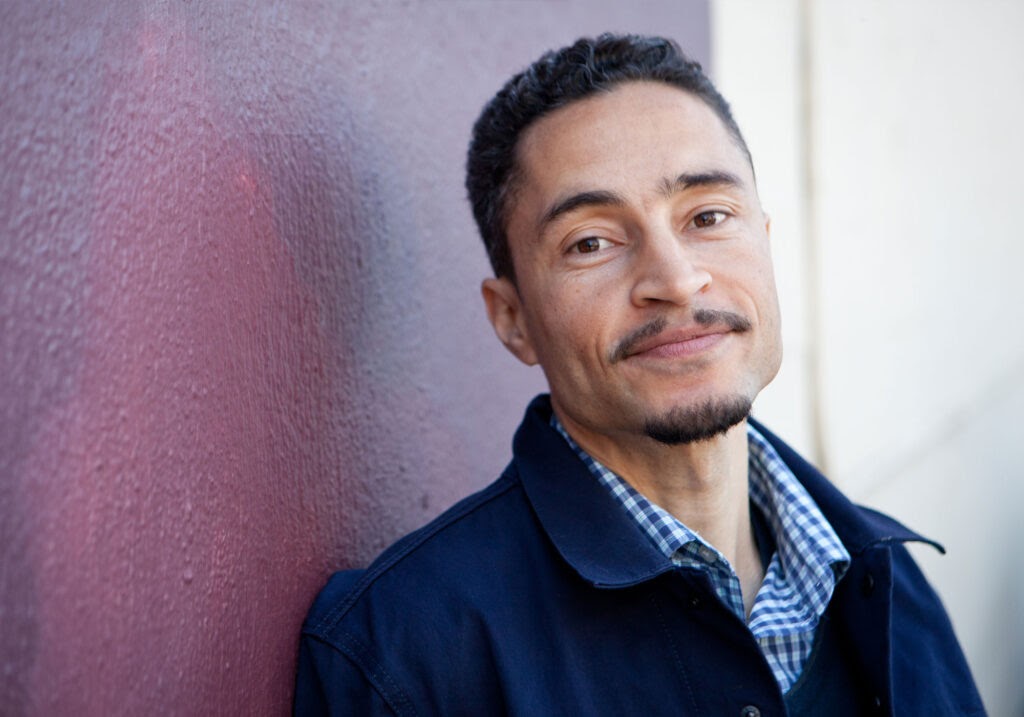 Zachary Norris
Born and raised in Oakland, Norris once again lives in the city with his wife and two daughters. He received his Bachelor of Arts from Harvard University followed by a JD from New York University Law School. He also studied at the Labor Community Strategy Center's National School for Strategic Organizing in Los Angeles, California. In 2011 Norris was a Soros Justice Fellow and in 2015 he received the American Constitution Society's David Carliner Public Interest Award. In Fall 2020, he lectured for the UC Berkeley Big Ideas program focusing on his work with the Ella Baker Center and the 2020 election.
Part One:
Dara Baldwin, MPA
Born in Torrejon, Spain to parents involved in serving their country, the desire to serve has continued through her education and current career journey. She started her first career while attending college and worked in Healthcare Administration in various operational and finance executive positions, for almost twenty years. In 2004 she changed her career to advocacy in the social justice/equity realm of work. Currently Ms. Baldwin is the Director of National Policy for the Center for Disability Rights, Inc. (CDR). The (CDR) is a not-for-profit, community-based advocacy and service organization for people with all types of disabilities. CDR uses a peer model where people with disabilities show other people with disabilities how to live independently and advocate for themselves. The Center for Disability Rights, Inc. is an unique fusion of advocacy and supportive services. She works within the Disability Justice movement and with an intentional strategy to end racism and systems of oppression.
Dara Baldwin has a Bachelor of Arts in Political Science from Rutgers University, Newark, NJ and was a Pi Alpha Alpha honors Graduate with a Masters of Public Administration from Rutgers University the School of Public Affairs and Administration, Newark, NJ. She received a 2009 and 2010 Presidential Citation Award for her work in the American Society for Public Administration. She serves as an Associate Member of the National Academy of Public Administration's Standing Panel on Social Equity. She has been an Adjunct Professor at Bloomfield College, Bloomfield, NJ. Ms. Baldwin believes that it is her duty to move forward with her career goals and at the same time, create a pathway for others.
Eveline Shen
Eveline Shen is principal at Leading Courageously where she supports BIPOC women, trans and non-binary leaders step into their power. She recently left Forward Together, where she was the Executive for 22 years. Since Eveline's leadership began in 1999, Forward Together has become widely recognized for its innovative leadership role in the Reproductive Justice Movement. In 2010 Eveline and other leaders launched the Strong Families Initiative, which now works with over 190 organizations to change the way people think, feel and act in support of families. Eveline created Stepping Into Power, a movement building fellowship centering race, gender and sexuality, which has engaged over 180 women, trans and non-binary leaders of color in the social justice movement across the country. Eveline is a recipient of the Gerbode Fellowship, was named one of Women's eNews' 21 Leaders for the 21st Century, was awarded the 2015 San Francisco Foundation Community Leadership Award and the Lani Shaw Award for Courage and Compassion in the Pursuit of Reproductive Justice by the Funders for Reproductive Equity in 2017. Eveline has a forthcoming book on the Courageous Operating System, a framework she developed to help leaders of color face challenging situations with courage, confidence and strength.
Accessibility
This event will be held online, via Zoom webinar. It will be free and open to the public.
Spanish interpretation will be available.
Live captioning will be available.
If you require any other accommodations for effective communication to fully participate in this event, please contact Barbara Montano at bmontano14@berkeley.edu or 510-664-4324 with as much advance notice as possible and at least 7-10 days in advance of the event.